Back
Artwork on exclusive Bugatti Chiron

As part of the promotion of the hit single Anywhere With You, Jeej painted an unique artwork on an exclusive Bugatti Chiron. The Bugatti, worth 2.5 million, was painted specially for the official lyric video of the single by Afrojack, Lucas & Steve and DubVision. This huge production was a collaboration with record label Wall Recordings. The tuning service company Absolute Motors was responsible for completely wrapping the two-seat supercar, therefore creating a white canvas that allowed Jeej to go all out.
A Bugatti Chiron has never been painted before. The model which makes many car enthusiasts' hearts beat faster, was transformed by Jeej into a true showstopper – if this one wasn't already. The colorful painting contains all Jeej's signature colors. In addition, you will see three recognizable cartoons on the Bugatti Chiron in the style of his popular series: Nofacenocase. After that, various one-liners from the song Anywhere With You were incorporated into his background using traditional stencil art. The artwork is completely hand painted from start to finish using a mix of different media such as aerosols, paint rollers and brushes. Jeej started painting without a preliminary sketch and gradually followed his instinct. In other words, he wasn't afraid to take risks.
Meanwhile, the single has now surpassed 15 million streams on Spotify. Check out the outcome of Jeej's artwork on the exquisite model from Bugatti below in the official lyric video.
Related Items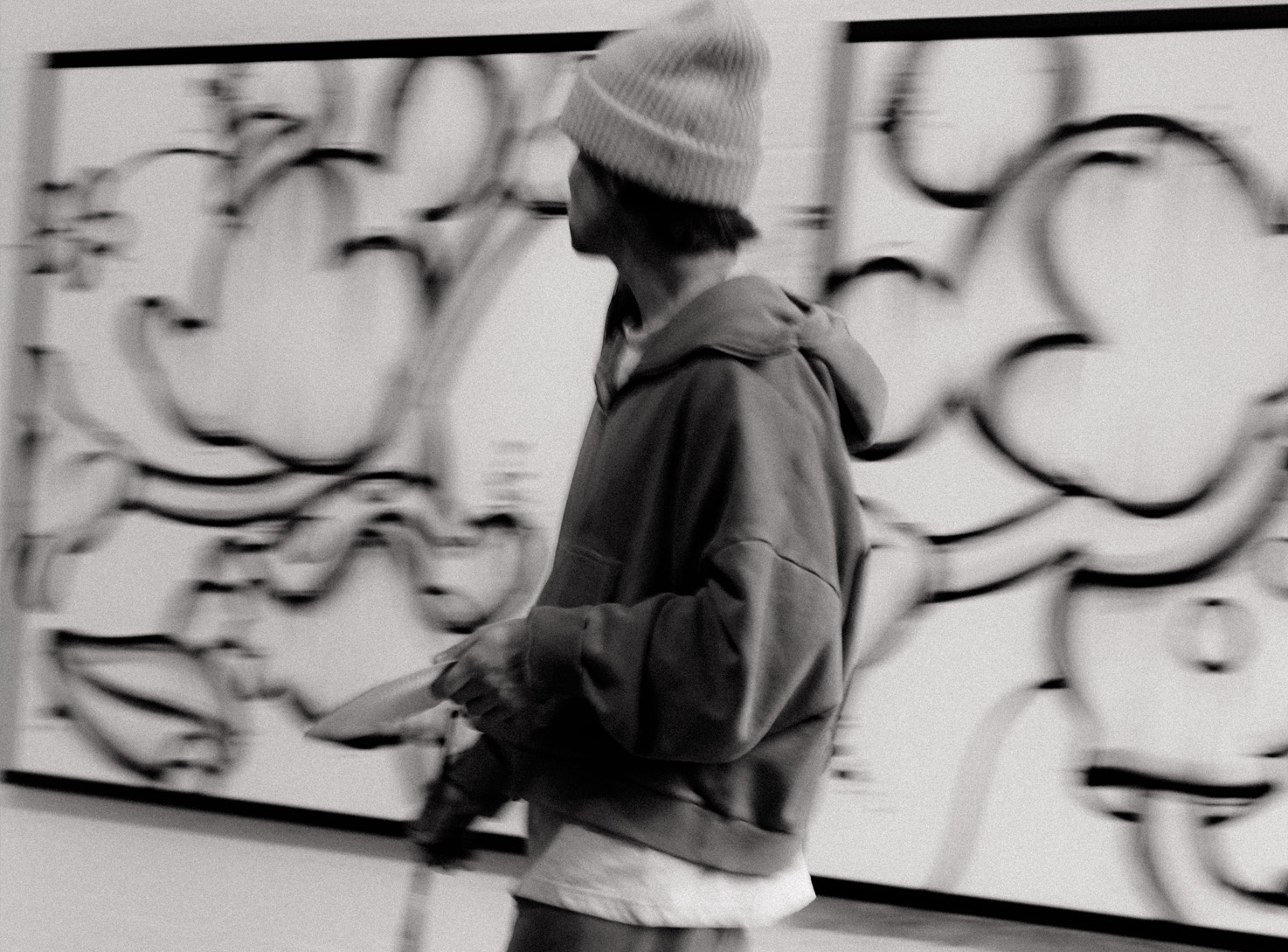 Represented by Art Angels
Unique piece for Memphis Depay
Over a million raised for Steun Emma Foundation