Back
Over a million raised for Steun Emma Foundation

As a proud creative ambassador for Emma Children's Hospital, Jeej had the honor of contributing to the Emma Next Gala on Thursday, October 5. This edition of the event focused on the most significant challenge in healthcare today: Mental health in children & adolescents. Various performances and auctions, among other activities, ensured that by the end of the night, over a million euros were raised to support this crucial healthcare sector.
Jeej not only delivered a live paint session performance, alongside singing actress Isa Hoes but also donated a unique 1/1 artwork for the auction. His designs were also integral to the creative concept of the overall production. Jeej's creations consistently embody the themes of childhood and youthful memories. Furthermore, his work challenges conventional beliefs about growing up, with the ultimate aim to inspire. It was a natural decision for him to collaborate with Emma Children's Hospital, as supporting youth health issues through his art is undoubtedly a cause close to his heart.

The concept behind his designs and live performance reflects the unspoken thoughts and feelings swirling in young people's minds, which often remain unseen and unheard. By imprinting these thoughts onto the faces of children using bold and striking graffiti techniques, Jeej makes it painfully clear what might be going through a child's mind.
Drawing inspiration from the stories of childeren from the Emma Children's Hospital, the donated artwork symbolizes a phase in their youth marked by setbacks and falls, yet also dreams and perspectives. For this painting, Jeej chose to depict one of his favorite cartoons from his own childhood, highlighting the central theme of dreaming – something we all do, and which can be profoundly meaningful, especially during dark times.

If you wish to contribute to the Emma Children's Hospital as well, you can start a fundraiser or choose to make a donation directly. Every little bit helps.

Related Items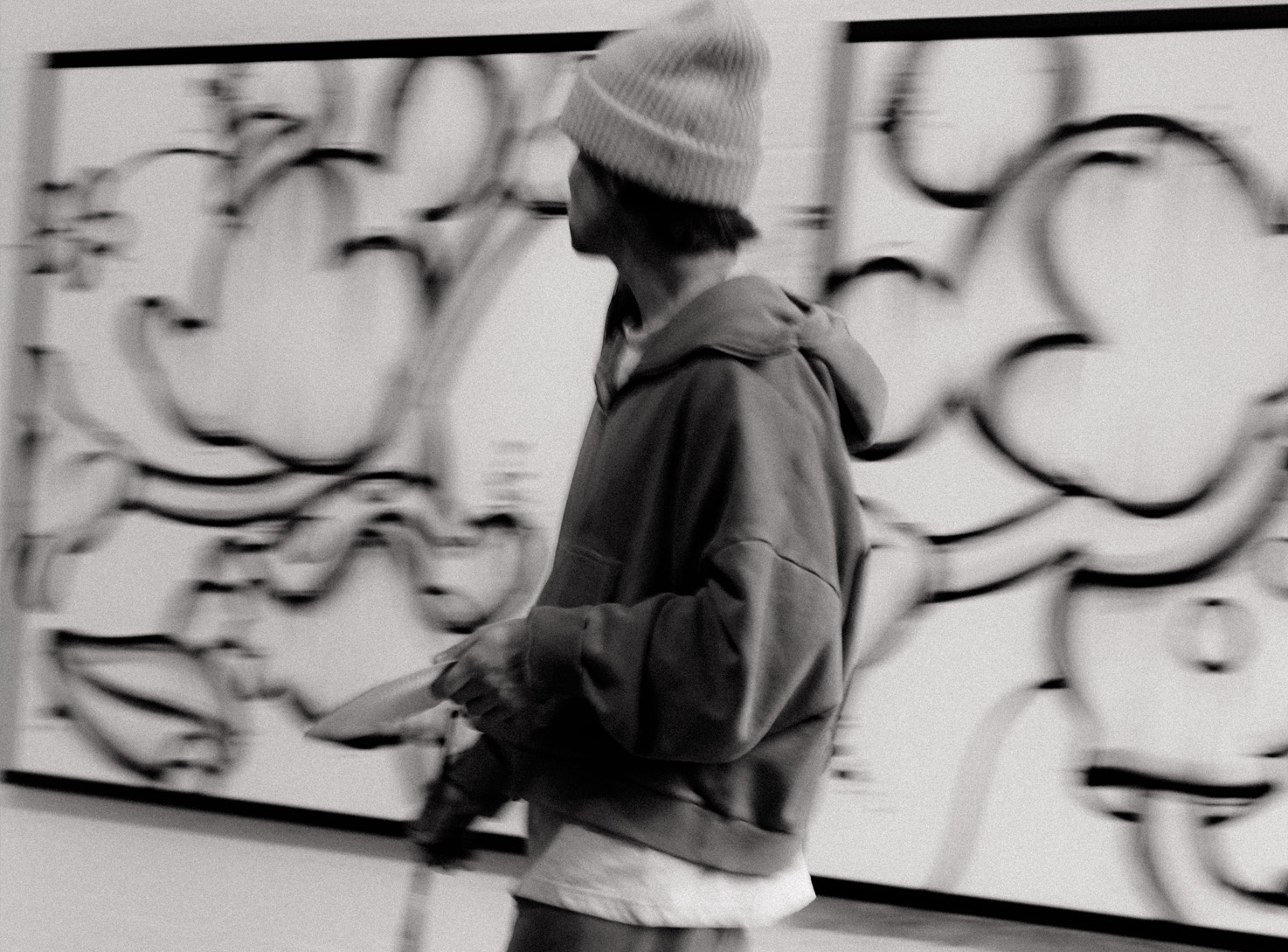 Represented by Art Angels
Unique piece for Memphis Depay
Solo Exhibition: "End2End"