Back
Live Painting for STRAAT Amsterdam

With Jeej was invited to do a live paint session during the fourth edition of Straatstukken. Straatstukken is a special evening opening that enriches the museum visit with several live performances after the museum closes.
STRAAT is the museum for graffiti and street art, exhibiting some of the biggest international names as well as up-and-coming talent. The current exhibition introduces you to more than 150 works by 130+ artists.
Jeej really challenged himself for this session, in which he had to finish a full 3 by 5 meter painting in less than 5 hours. For this painting, he went back to memories from his past. Therefore, the focus of the background was to convey a raw graffiti wall you might encounter along a highway. Constructed from both tags and throw-ups, complemented by layering techniques resulting in various dimensions. He went outside his comfort zone by building his painting out of all different shades of pink with no contrasting colors. Only for an element of surprise, did he add the accent color blue in the last 5 minutes. For his signature youthful element, a mega cartoon could not be missed.
The overall vibe was amazing. More than 500 visitors watched Jeej performing his craft. Jeej was assisted during the live painting by The Wong Janice: a cellist who played beautiful ambient, meditation music. The contrast between these two worlds created a unique, enchanting experience.
Related Items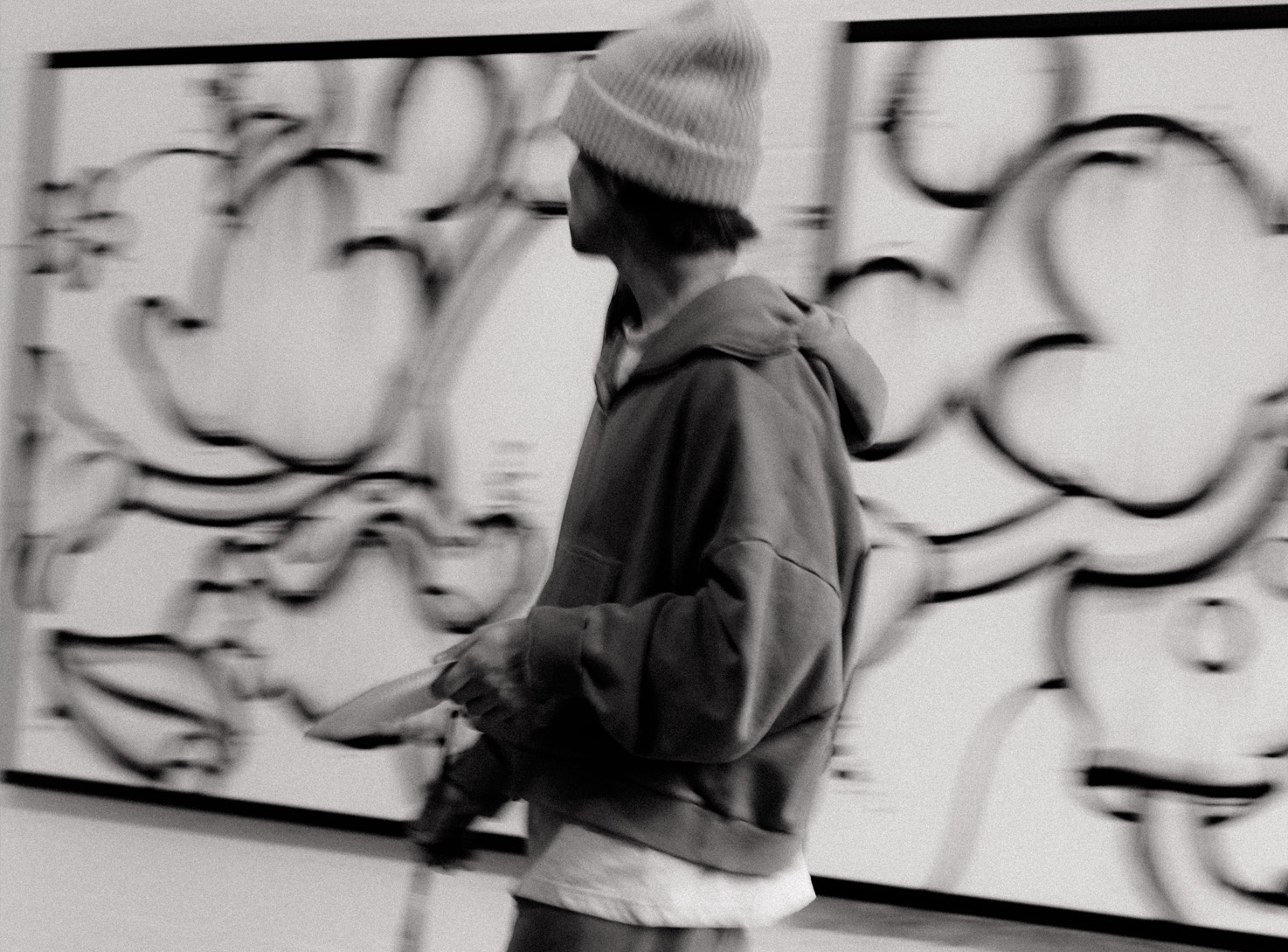 Represented by Art Angels
Unique piece for Memphis Depay
Over a million raised for Steun Emma Foundation