Back
A Story of Toys

Jeej has released two new 1/1 paintings in its Nofacenocase series. This is the first time he has created a two-panel where the artworks are reinforcing when combined. The colorful, raw backgrounds blend together seamlessly while the addition of authentic colors to each piece ensure that the works are also individually captivating. To convey his signature playful element, an iconic duo was chosen.
An iconic toy duo with double meaning in terms of vocabulary. Aside from these toys being the ultimate reflection of playful, the term "Toy" is no stranger to graffiti culture. A toy is known to be an unskilled, new or inexperienced graffiti artist or writer. With this, Jeej refers to his belief of the missing authenticity of graffiti within the (commercial) field.
The artworks, named Space Toy and Wild Toy have now been added to the website under artworks. Here, you can view more specifications and availability.
Related Items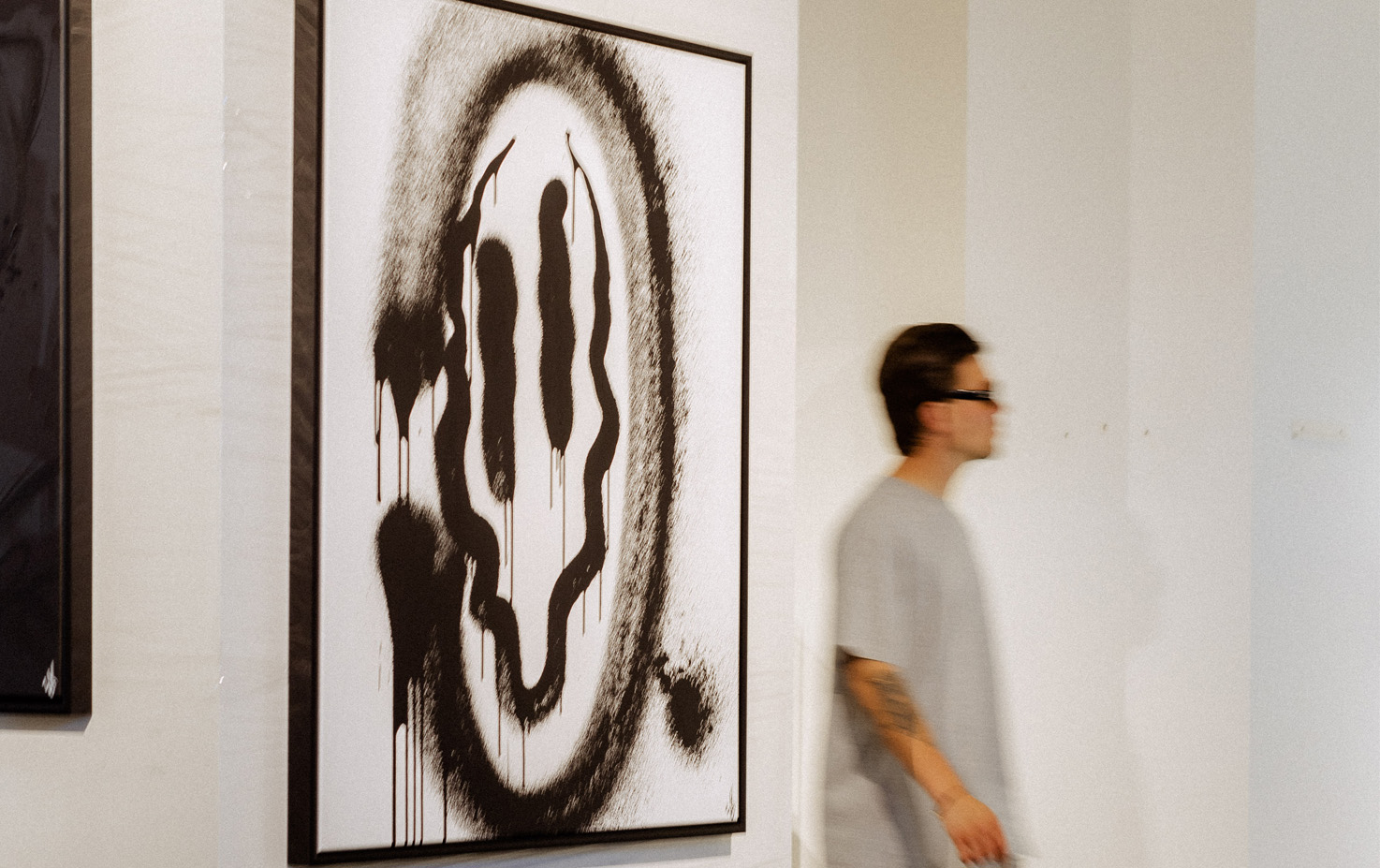 Smile In Disguise Series
Midnight Series
The introduction of sculptures