Back
The Winning Team
With Jeej's latest release consists of a chaotic, yet balanced two-panel of 1/1 artworks. Inspired by the Nintendo era, Jeej has based his background coloring from an excerpt from the iconic retro video game. He emphasized on renewing his traditional use of color. Making these paintings an innovative addition within the collection. To provide both artworks with individual strength and identity, Jeej supplemented them with vibrant colors red and green.
The two-panel called "The Winning Team" consists of two superhero's (read: bro's) who you may recognize. Let it take you back to childhood memories and the age where digital games emerged. The raw textures and composition contradict with the playful element, resulting in With Jeej's signature statement which is reflected in all of his art.
Within the artworks, extra attention is paid to the combination of different graffiti techniques and the usage of mixed-media to create multiple layers and dimensions. The works both measure 100 x 140 CM (39 ³/₈ – 55 ¹/₈ INCH).
The artworks, named Green Winning Team and Red Winning Team have now been added to the website under artworks. Here, you can view more specifications and availability.
Related Items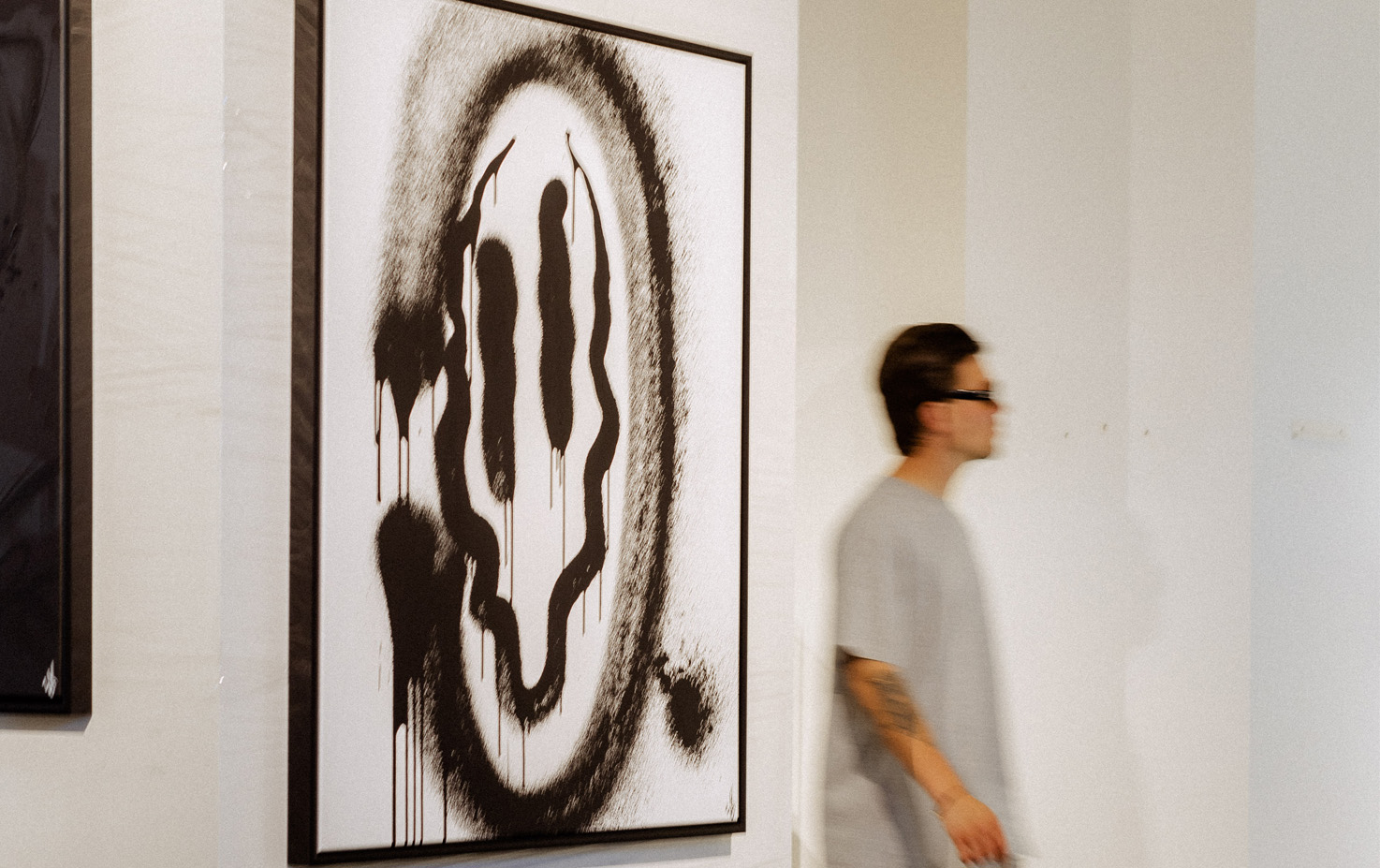 Smile In Disguise Series
Midnight Series
The introduction of sculptures