Back
Solo Exhibition: "End2End"
We're thrilled to announce Jeej's much-anticipated solo exhibition: "END2END", hosted by Tres Art Gallery in Breda. From September 23rd to October 8th is it possible to be part of Jeej's latest artistic journey.
Contemporary Art and Urban Elegance
This solo exhibition is a celebration of urban art that bridges the gap between tradition and innovation. As a contemporary artist, Jeej seamlessly combines elements of graffiti culture with a fresh and nostalgic perspective, breathing new life into the canvas. The exhibition promises to be a unique blend of early(er) and new works, showcasing distinctive style and innovative techniques.
As you will step into the exhibition, you'll be greeted by a collection that highlights Jeej's evolution over the past two years. His exploration of urban themes, portrayed through vibrant colors and dynamic compositions, brings a new dimension to his art.
Embracing Change: "END2END"
At the heart of the exhibition lies a central theme that pays homage to his roots in graffiti culture. "End-to-end," or "E2E" in graffiti parlance, denotes a form of graffiti art that spans the entire length of a train car. This term resonates with the Jeej's concept for the exhibition, symbolizing a piece of completeness in his artistic journey, much like the uninterrupted canvas of a train car. Also highlighting the transformation from his early works to the present. This exhibition is a reflection of Jeej's transition from using faces as focal points to a broader, more comprehensive artistic expression.
A retrospective of his first series
It all started two years ago with the release of his first series: "The Wild One" series. The centerpiece of this exhibition unveils a new iteration of the beloved "Golden Mouse," depicted in the same iconic pose as the original piece from "The Wild One" series. This piece harks back to his playful elements infused with faces, a signature style that has garnered widespread recognition. The centerpiece, a new "Mouse", signifies a poignant moment as he bids farewell to his iconic cartoon faces, embracing a new era of artistic exploration. This rendition of the "Mouse" stands as a testament to Jeej's artistic progression and also marks the culmination of a chapter – a fitting embodiment of the "END2END" theme.
Related Items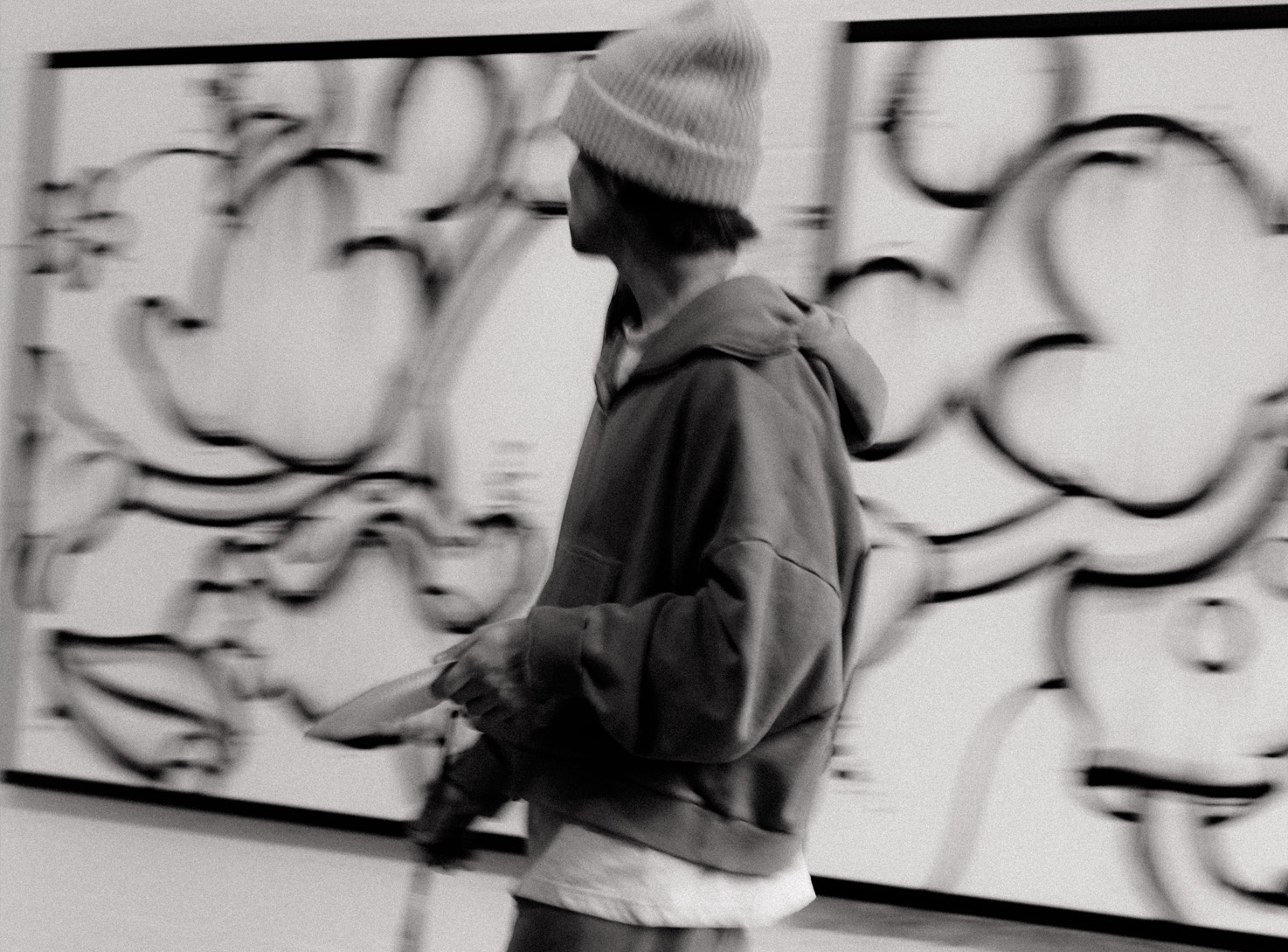 Represented by Art Angels
Unique piece for Memphis Depay
Over a million raised for Steun Emma Foundation